Is Water the New Fire? It's Something to Think About - BST Insurance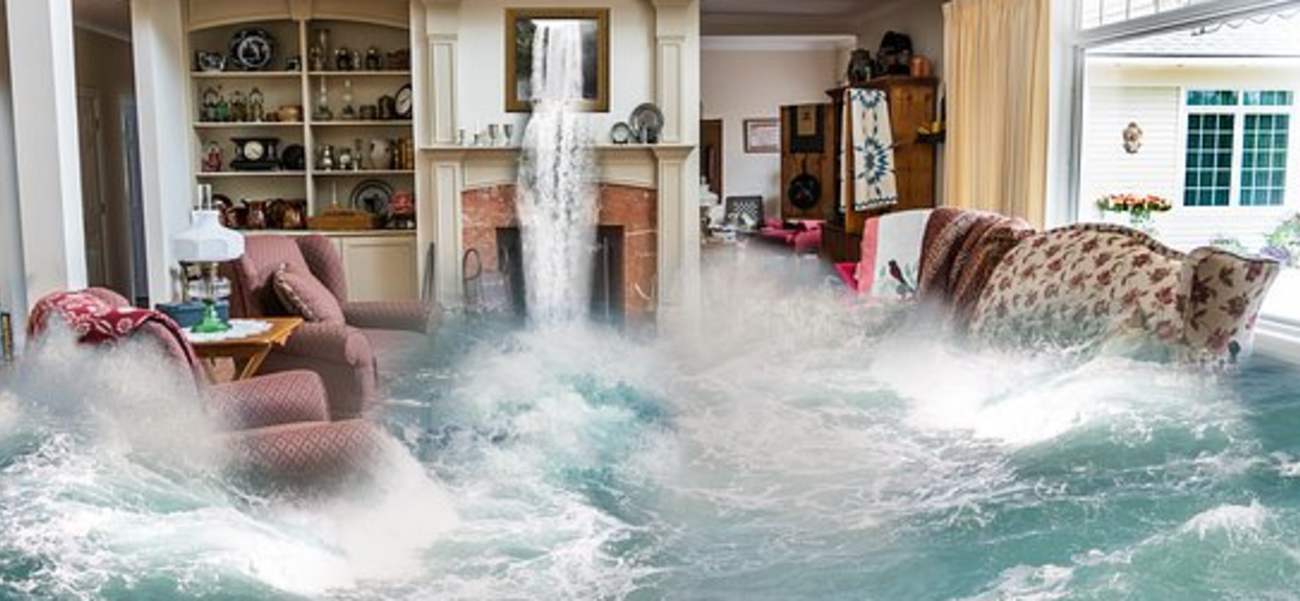 Go back in time 10 or 20 years and homeowners were more worried about fire than anything else.
While fire remains one of the most common reasons for a home insurance claim, there's something else to keep your eyes on: water.
Water can cause an excessive amount of damage to any home, including those that are new and old. By taking preventative measures, it's possible to protect your home from damage, thus avoiding an insurance claim and premium increase that almost always follows.
Earlier this year, the Insurance Bureau of Canada reported that water damage recently surpassed fire damage as the number one cause of home insurance payouts.
Pete Karageorgos, the bureau's Ontario director of consumer and industry relations, added the following:
"Water is the new fire because, in the past, fire damage to someone's home used to be the predominant peril or event that people wanted to protect their property or homes from. Now it's water damage of all sorts, from plumbing fixtures and internal leaks, but now more so from external type of water. People are recognizing there are severe weather events such as rainstorms that are occurring that are depositing larger amounts of rain in shorter amounts of time and impacting our communities."
What Can You Do to Protect Your Home?
While there is no guaranteed way to protect your home against water damage, there are specific steps you can take to improve the likelihood of avoiding trouble. Here are some things to consider:
• Hire a roofing contractor to inspect your roof for damage and make any necessary repairs
• Clean out downspouts and drains to prevent water from backing up
• Inspect windows and doors for gaps and other entry points
• Regularly inspect your basement for water damage, particularly after a heavy rain
• Inspect your washing machine and dishwasher for leaks
If you get into the habit of doing these things, there's a greater chance of pinpointing the source of the water before it causes too much damage.
Review Your Home Insurance Policy
It's easy to believe that your home insurance policy covers everything related to water damage, but nothing could be further from the truth. Here are some of the things to think about as you review your policy and discuss your concerns with your agent or broker:
• Bursting of plumbing pipes is covered by home insurance, but the same is not always true if it's related to freezing.
• Learn more about overland flood damage. In the past, most insurance companies didn't provide coverage for overland flood damage. However, this has changed over the past few years, as a growing number of insurers are now offering this coverage.
• Water damage as a result of a backed up sewer is not always covered. This is generally only the case if you've added sewer backup coverage to your policy.
• Damage caused by wind is typically covered. For example, if strong winds damage your roof and water enters your home, it should be covered by your policy.
• Depending on your policy, you may be entitled to additional living expenses should water damage make your home uninhabitable.
Do You Have the Coverage You Need?
Now that you understand that water is the new fire, you should immediately review your home insurance policy to better understand what is and is not covered.
As you discuss your policy with your agent or broker, pay attention to any additional coverage you can add to help protect against future water damage.
If you have any questions or concerns, don't hesitate to contact us. We can explain the points above in greater detail, thus giving you the peace of mind you deserve.
Faqs
Is water damage insurance important?
Water damage insurance is important for homeowners who want protection against sudden and accidental water damage. This covers money spent on burst pipes, plumbing failures, plumbing damages, and toilet problems. However, this type of insurance does not cover money used to repair water damage that occurs due to negligence and flood.
What is enhanced water damage insurance?
Enhanced water damage insurance provides enhanced protection against damage caused by freshwater flooding. It also covers damage caused by the escape of water from an eaves trough, downspout, or drain. This type of insurance is for you if you are worried about natural disasters and if you live in flood-prone areas.
What is covered by enhanced water damage insurance?
Enhanced water damage insurance typically covers damage caused by the following:
Water overflow from a sewer, drain, sump pits, or septic tanks
Sump pump failures
Sewer backup due to water overflow
Floodwater from rivers, streams, or lakes
Rapid accumulation of rainfall that enters your home through windows, cracks in your basement, or garage door
Rapid accumulation of groundwater that enters your home
Service line failure