Protect Against These Holiday Season Home Insurance Claims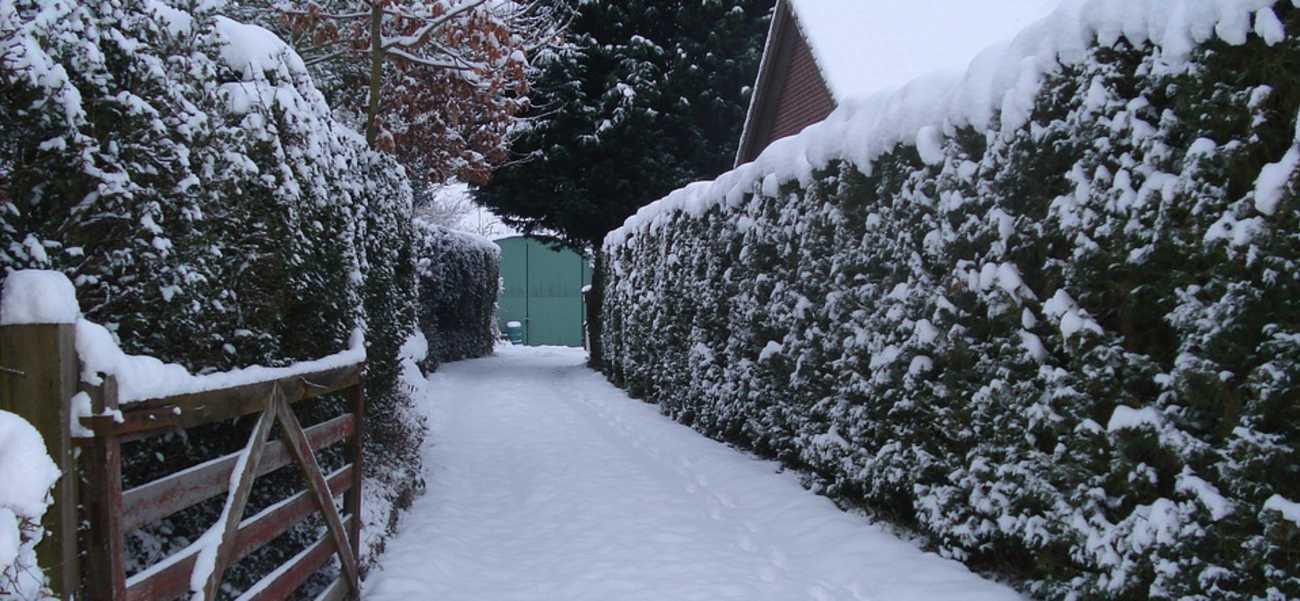 With the holiday season in full swing, it's safe to assume you have a lot on your mind. You're buying gifts, attending holiday parties, and making travel arrangements for visiting family – and that's just the start.
With so much going on, it's easy to put your personal safety and that of your home on the backburner. And by doing so, you increase the risk of one of these common holiday season home insurance claims.
1. Fire
Fires are more common during the holiday season for a few reasons. Not only are you cooking more, but the air is dry, you have a lot on your to-do list, and there are lights strung up all over the inside of your home (and probably outdoors, too).
Your home insurance policy will cover losses resulting from fire, such as damage to your dwelling and personal property. It may even help pay for living expenses while your home is repaired.
Of course, since no one wants to deal with a fire this holiday season, here are some tips to keep you safe:
• Practice lighting safety, such as ensuring that all lights are kept away from flammable material
• Check lighting wires for shorts
• Blow out candles when you leave your home (or leave a room for an extended period of time)
• Keep a close eye on your stove and oven when cooking
Along with the above, make sure you have at least one fire extinguisher in a convenient location. This can be the difference between minor damage and losing your entire home to a fire.
2. Theft
Thieves wait for the holiday season the entire year, as they know that people are likely to have more valuables in their home. Not to mention the fact that many people travel for an extended period during this time of the year.
While you don't have to report all your gifts to your insurance company, it's good practice to do so with anything that's extremely expensive. For example, if you buy your spouse a diamond watch, you'll want to purchase the proper coverage on day one.
Some of the things you can do to prevent theft include:
• Always arm your security system, both at night and when you leave your home
• Keep your doors and windows locked
• Put lights on a timer if you'll be away from home
• Keep gifts out of sight, such as away from windows that thieves can see into
Immediately contact your insurance broker or agent if you're the victim of a home break-in during the holiday season. They can guide you through the process of making a claim.
3. Injured Guests or Delivery People
Do you have friends and family visiting your home during the holiday season? Are you expecting delivery people to visit your property every now and again?
Even if you do your best to protect guests to your property, something could go wrong when you least expect it.
For example, a deliveryman could slip on your front steps if they're icy and/or snowy.
Review your home insurance policy to ensure that you're carrying the proper level of liability protection. This will keep you safe in the event that someone files a lawsuit for damages related to an accident on your property.
These tips can reduce the likelihood of an accident:
• Never let your guests drink alcohol and drive home
• Salt your sidewalk, driveway, and walkway to your home after it snows or if ice has accumulated
• Repair any hazards in your home, such as loose handrails, rounded steps, or bulging carpeting
An injury to a guest or delivery person could happen at any time. Having a comprehensive home insurance policy will put your mind at ease.
So, what do you think? Are you protected against these holiday season home insurance claims? Will you know what to do if something goes wrong?