Auto Insurance
Choose the auto insurance that fits you best.
Let us find you the best price coverage combination for your vehicles.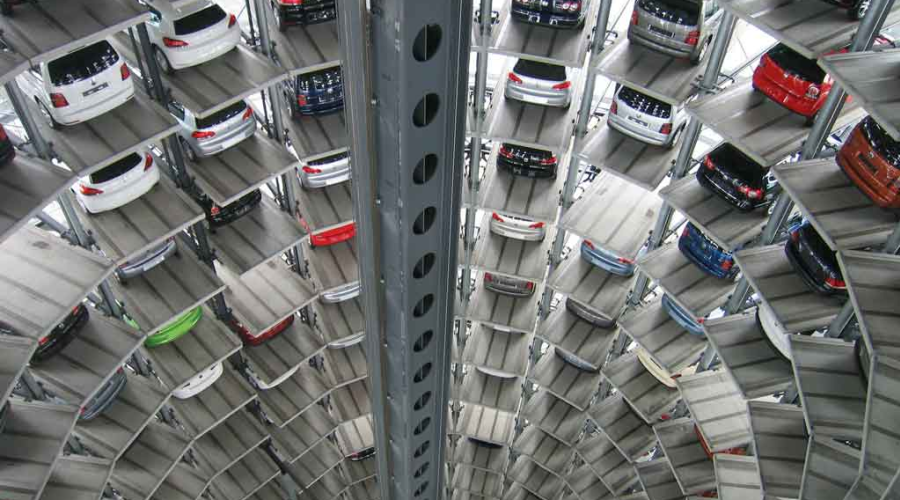 Auto Insurance That Fits Your Needs
Auto insurance isn't only necessary to cover your vehicle in case of theft or damage. It's also a valuable tool for protecting you and passengers involved in an accident. Even though it's mandatory in most regions, there are some additional aspects of auto insurance you need to know before you move forward with a policy.
Get a Quote
Auto Coverage You Can't Afford to Ignore
Many regions require compulsory auto insurance. Without these types of coverage, you may find yourself in deep legal trouble:
Bodily Injury

Personal Injury

Property Damage

Uninsured Driver
While these standard coverages will keep you safe from the biggest liabilities, you may need additional protection. For instance, if you are leasing or financing a vehicle, you will likely need to add collision insurance to cover accident repairs to the vehicle or comprehensive coverage to ensure that you, your car and other passengers involved in an accident with are fully covered. These coverages are often mandatory to protect the lender.
Beyond these basics, you may want to protect your vehicle with additional coverage that decreases your liability in the event that your vehicle is stolen, damaged or vandalized. These often include:
Gap Coverage: Covering any money you owe on a lease or loan.

Waiver of Depreciation: Special coverage only available on new vehicles, removes depreciation when calculating the loss amount.

Substitute Transportation: Rental vehicles so you can still get around while your car is in the shop.

Towing and Labor: Getting you from the site of an accident or breakdown to a mechanic.

Optional Bodily Injury to Others and Medical Payments: In case the costs of accident injuries exceed the state minimums.
Overlooked Aspects of Insurance Rates
Most people understand that their driving record will affect their insurance rates. However, there are other factors that can also influence insurance rates.
Make and Model
You may be an excellent driver, but if people who drive the same make and model as you tend to get into a lot of collisions, your insurance rate will be automatically higher than most. This is because insurance rates are based on actual loss data. This is a model that calculates how much a claim will cost for a typical driver of the same make and model based on past losses. The truth is, sub-compact owners tend to have higher and more frequent claims than minivan drivers, making the rates for those vehicles higher across the board.
Credit Report
Studies have found that drivers with lower credit scores also tend to make more insurance claims. For this reason, if your credit isn't up to par, you may find yourself paying more. This doesn't apply in California, Hawaii and Massachusetts, where it's illegal to allow credit scores to be a part of insurance-rate decisions. Either way, insurance companies checking your score is considered a "soft" hit, which does not affect your credit score.
Vehicle Usage
The reason you use your car and how often you use it are big factors in how much you'll pay. If you only drive a vehicle a few times a month, you'll pay less than if it's your daily commuter. You may also require additional commercial coverage if your car is used mostly for business.
Lease Vs. Financed Vs. Owned
You'll likely pay less if you own your car outright. That's because leases and loans keep the title of a car under the lender instead of you. They'll likely to want to protect their investment by requiring you to have collision or comprehensive insurance, and you may need to have gap insurance as well.
Safety Features
If your vehicle is equipped with anti-theft and other safety devices, then you'll likely reduce the premium for your plan. That's because there's less chance of your car being stolen, irretrievably vandalized or other circumstances that would require your insurance company to replace the value of it. In the same vein, storing your vehicle in a garage is better than having it parked on the street.
Additional Drivers
Even if you're a great driver, other people in your household could be increasing your rates. Since you'll have to provide the name and driving history of all licensed drivers in your house who do not have their own insurance policy, it's a good idea to make sure that their driving record is up to par. You can often exclude specific drivers in your household from your policy, but if they do happen to require a claim while driving your car, you will not be covered.
Current Insurance
If your current insurance carrier primarily covers high-risk claimants, your next insurance carrier may charge you a higher premium. Similarly, if you currently do not have insurance, either because you had a lapse or you are a first-time driver, your rates will also be higher.
Navigating Discounts
Insurers provide a number of discounts, including:
Discounts for vehicle safety features (including anti-theft devices, trackable GPS, garage parking, etc.).

Good student discounts when your teen driver shows responsibility in their studies and on the road.

Multi-policy discounts for having Homeowners or Condo policy with the same insurance company.

UBI- Usage based Insurance offers discounts for good driving habits. By installing an app on your phone it will track time of day, hard braking and hard acceleration. Once enough data has been collected the insurer will apply a discount of upto 25%
You may miss these discounts if you don't ask for them, however. Keep your auto insurance broker in the know when it comes to life changes that can help save you money, such as additional family members driving or a shorter commute.
Why BST Insurance?
There are a number of factors that influence your decision when it comes to auto insurance. Comprehensive coverage, customer service and long-term relationships are our main goals. We have a solid reputation for providing dependable advice and myriad options to ensure that your auto coverage is exactly what you need. We work with you to cover any gaps in your current coverage, so you can feel secure no matter what vehicles you own.
Contact us today for a comprehensive auto insurance quote. We work with a number of top-rated insurance companies to ensure that you get the perfect mix of coverage and value.
FAQ's
What is an auto insurance deductible?
Auto insurance deductible is the amount of money that you must pay out of pocket to cover damages. Your insurance provider will pay for all covered costs beyond your deductible. So, naturally, your deductible impacts your car insurance rate. When you commit to a higher deductible, your provider doesn't have to contribute as much money to your claims. As a result, your premium lowers.
If I have an auto accident and need to file a claim, what should I do?
Car accidents and road traffic accidents in general have a three-year limit from the date of the accident. If you were left incapacitated and unable to claim for some time after your accident, you would have a three-year limit from the date of recovery. For all new or existing auto insurance claims, please reach out to your local branch for guidance. You can also get in touch with one of our licensed insurance professionals 7 days a week.
How do auto insurance providers determine premiums?
Most insurance providers evaluate a long list of variables, including your age, commute, and driving record. Insurers also consider the make, model, horsepower rating, and safety features of your vehicle before calculating your rate.