Business Insurance
Package policies available for almost every type of business.
You have invested so much in order to build your business, let us help you protect it!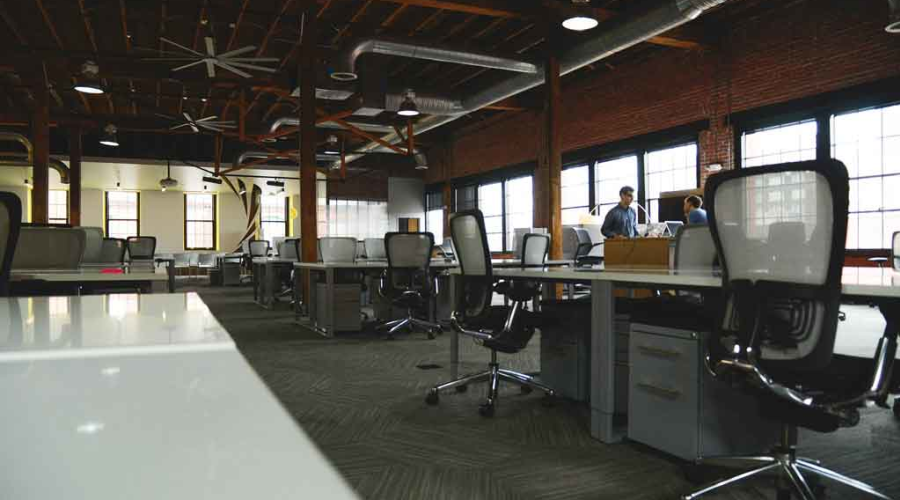 Business Insurance for Small Business
Business insurance is not just about securing how you make money, but the assets and liabilities that come along with that as well. The exact type of policy and coverage you need to protect your business insurance depends on the industry and size of your company, along with several other factors. There are, however, some general guidelines you can follow when you're deciding on business insurance products.
Risk Assessment
Knowing how much your business is worth is key to having the right amount and type of business insurance. Companies that are overvalued are wasting money month-over-month with unnecessary insurance costs. Even worse, being underinsured can leave you unable to deal with even the most basic business insurance for small business claims. Either way, you're tying money up that could be used toward other debts, obtaining assets otherwise reinvested into the company, inhibiting the growth of your organization.
Product Offerings
There are a number of specific types of small business insurance. Knowing which one you need can help you save money in the long run.
Business Interruption Insurance (or business income insurance): Businesses often suffer monetary losses after a natural disaster. Coverage is available to recoup funds following the closing of business or rebuilding of a business following a disaster.
General Liability Insurance: Comprehensive coverage for everything from customer slip-and-falls to product- or service-related injuries and any resulting lawsuits, settlements, judgments or other litigation.
Property Coverage: This option protects your company, assets and inventory from destruction or loss caused by fire, flood or other disasters.
Errors and Omissions Insurance: Also known as professional liability insurance, this protects you from liability due to bad advice or other mistakes.
Fiduciary and Crime Coverage: Covers you in case of theft, embezzlement, fraudulent or illegal activities and other employee-related loss.
Automobile Coverage: Ensuring that your company cars, delivery vehicles and other fleet autos are protected from accidental damage, vandalism, theft and other liabilities.
Equipment Coverage: Insurance for your company's equipment, supplies, inventory and other merchandise.
Keep in mind, however, that your company may need additional coverage. Some industries require specific considerations.
Home Office Coverage
Home offices are often partially covered by regular home insurance policies, but it's always a good idea to ensure that your coverage is adequate for your business needs.
In-home commercial policies typically cover up to three employees and can cover about $10,000 worth of loss or damage to your home resulting from your business. Business owner policies can add even more protection by covering things like loss of income due to power outages, floods or other incidents in your home, or covering vehicles that are used by your home-based business. You still need to look into the coverages above, however, to ensure that you're fully covered for all circumstances.
Non-profit Organizations
Non-profits face specific insurance needs, such as coverage for unpaid donations and cancellation of fundraising events.
Garage Keepers
You'll need garage liability and garage keepers insurance if you regularly work on, drive, store or otherwise handle customers' vehicles. This insurance is in addition to any commercial general liability policies that mechanic's, garage owners, valets and other vehicle-related companies usually carry.
Couriers
Whether a courier is utilizing a bicycle, scooter, sedan or cargo van, you need adequate coverage for injuries and other costs that are incurred in the course of delivery duties. This is true for single-person operations as well as hundred-strong fleets. Medical and legal couriers also require specific coverage to ensure that their net to reduce the risk when making important deliveries.
Why BST Business Insurance Brokers?
Small business owners are faced with a unique set of challenges. At BST Insurance, we recognize the important role insurance plays in any small business. We strive to put your needs first, promoting comprehensive, straight-forward, and ethical insurance advice and management. We're dedicating to helping your growing company fulfill your goals with solid insurance consultation, a wide array of product options, and reliable insurance services.
Our aim is to not only help you protect your current assets but your company's future, as well. We work to ensure that your coverage is both comprehensive and adaptable, able to grow with your business and expand as your needs become increasingly complex.
Simply put, our knowledgeable staff and strong, long-term relationships with a number of well-established and trusted insurance companies gives us the ability to provide you with most effective and affordable coverage. Our goal is to safeguard your entire operation with carefully designed plans that are tailored to your exact needs and potential risks.
Request a Quote
The right insurance means security and peace of mind, but no two businesses are alike. Knowing exactly what kind of and how much Insurance your business needs can be daunting, but you do no not have to go it alone.
Here at BST insurance, we can help you filter through each option to find the right business insurance coverage for you, ensuring that you understand the pros and cons of each choice.
Contact us today for a comprehensive small business insurance quote that takes all of your needs and risks your company faces into consideration. We work with many top-rated business insurance providers companies to ensure that you receive the perfect mix of coverage and value.
FAQ's
Do I need business insurance for my LLC?
Of course! Just because a business is an LLC, it doesn't mean that you don't need insurance. An LLC protects your personal assets from mixing with those of the company. It doesn't protect your company from lawsuits, or exposure to all kinds of liabilities. For that, you'll need business insurance. Business insurance can protect your company from costly legal fees, protracted lawsuits, and general liability for day-to-day mishaps. It's an absolute must for any business seeking financial stability in the long run.
How much liability insurance do I need for my business?
The answer depends squarely on your specific business and its needs. Generally speaking, the larger your business, the more insurance you should have. As you hire more employees and acquire assets, your exposure increases, and so should your liability insurance. The liability insurance needs to cover, at the very least, potential legal fees for any lawsuits. Even if a case is dismissed, legal fees can easily climb up to $4,000-$5,000 per case. If cases go to court or settlement, you're looking at tens or hundreds of thousands in payments, if not more.
What insurance do you need for a small business?
A small business may have less in the way of capital than a large business, but they have similar insurance needs. Businesses small and large need general liability insurance to deal with all sorts of liability claims, issues, and lawsuits. You also may be interested in business interruption insurance, to protect your business from losses due to natural disasters, or property coverage for your assets. You might need errors and omissions insurance (professional liability insurance), automobile coverage for company vehicles, fiduciary and crime coverage, for losses incurred due to employee misconduct, and equipment coverage.