Canadian Cannabis Insurance
Coverage available for licensed growers, retailers and dispensaries in Ontario.
Full coverage is available now for cannabis related operations in Ontario.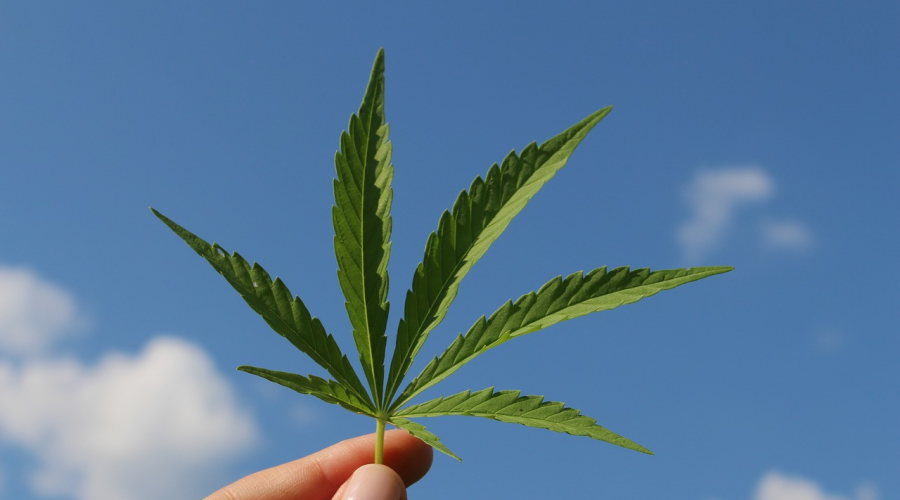 With the Canadian cannabis industry growing month over month and by 2020 expected to reach over 6 Billion dollars, more people than ever before are in search of the right insurance coverage.
At BST Insurance, we're skilled at helping licensed producers, retailers, dispensaries and all medical marijuana-related businesses secure a comprehensive and affordable insurance policy.
Just the same as other types of insurance, cannabis coverage should be customized to your specific business based on your products, services, location, and inventory among other details.
We have assisted the following types of businesses in purchasing a cannabis insurance policy:
• Processing operations
• Medical marijuana dispensaries
• Recreational marijuana dispensaries
• Industry consultants
• Property owners leasing to marijuana related businesses
• Medical marijuana clinics
• Medical marijuana physicians
• Research and Clinical Trials
• Growing Facilities
Custom Coverage for Your Business
Cannabis insurance is not a one-size-fits-all purchase. It's critical to purchase coverage that suits the exact requirements of your business.
Here's a brief overview of the most common types of coverage:
1. Property Coverage
In addition to protection against the typical risks associated with commercial property, we can also help you purchase specialized coverage designed to match the needs of your business. Options include but are not limited to:
• Inventory
• Supplies
• Equipment
• Stock in transit to you and/or your customer
What works for one organization may not work for another, so it's critical to understand the many types of property coverage that's available.
2. Liability Coverage
In the cannabis industry, there's nothing more important than liability coverage. In addition to protecting yourself against accidents on your property, it can also cover you in the event of consumption related illness or injury.
Customize your insurance policy with the following types of liability coverage:
• General liability
• Products liability
• Public liability
• Tenants legal liability
• Contractual liability
• Product recall
• Premises reliability
• Errors and Ommissions
• Company officers liability
Maybe you're only interested in one or two of these types of coverage. Or maybe all of them are right for your company. Either way, it's good to know you can customize a policy to meet your specific liability coverage requirements.
3. Landlord Coverage
It's not always simple to buy landlord coverage. Here's why: traditional insurance companies don't offer coverage to landlords who lease property to a cannabis-related business.
If you lease a commercial building or property to any type of marijuana business, it's critical to carry protection to cover their operation.
There are insurance companies that offer landlord coverage, but not all of them do. This makes the selection process a bit more complicated.
Get insurance that's designed for the cannabis industry. BST Insurance can help you find the best insurance coverage that you need! Learn how.
Trust BST Insurance With Your Cannabis Insurance Needs
There's a lot that goes into purchasing cannabis insurance, so you need a professional on your side.
Let the professionals at BST Insurance guide you from start to finish. Contact us online or via phone Ken Murphy at 905-427-4338 X110.
FAQ's
Is medical cannabis covered by insurance in Canada?
While most medical insurance policies in Canada would cover medical cannabis, they'd only cover a certain percentage of each gram's value.
What is a cannabis insurance broker?
A cannabis insurance broker covers the CBD products of all licensed producers, growers, and dispensaries.
Why do cannabis and hemp product manufacturers need insurance?
Since legal cannabis is a relatively new stream in the marketplace, there are many potentially unexpected disasters. Problems like hail and rain can cause thousands of dollars worth of damage.
However, with an insurance policy, all your CBD products are covered.
Is recreational marijuana legal in Canada?
Yes, Canada officially legalized the possession and recreational use of marijuana use by adults.
What are the risks of operating a cannabis business?
The most common risks a cannabis business may face include theft, product tampering, and compliance regulations adjustments.
Is it dangerous to grow cannabis?
Sometimes the dangers involved with growing marijuana are related to growers rather than plants. If not careful, growers could be exposed to dangers like fires from improper wiring of the lights, health risks from harmful chemicals, or eye, mouth, and skin irritation from fertilizers.