Condo Insurance
Specialized package unique for condominium owners
Condo insurance can be confusing, lets us help you find the right coverage.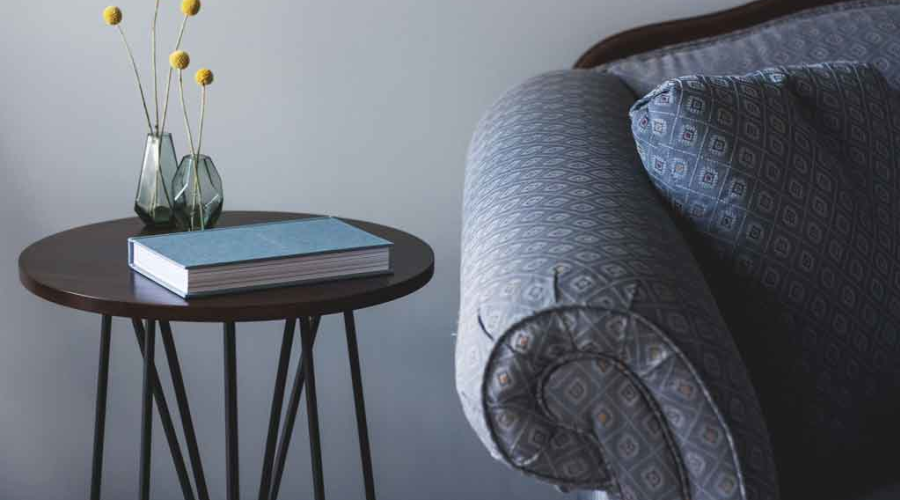 Affordable Condo Insurance | Insurance for Condo Rental Company
Anyone who buys a condo should have insurance coverage for property and liability to protefct their financial investment. However, insuring a condo is a bit different from insuring a house. In many cases, the condo association or property management company requires all homeowners to have a certain level of insurance coverage.
Purchasing the homeowner's insurance for your condo that you need at a fair price can be a time-consuming process. With a licensed insurance broker at BST, you will receive an unprecedented level of service, including quotes from the best insurance providers in Toronto and personalized advice about coverage levels that fit your situation. Choosing one of our policies also ensures compliance with your condo management company's insurance requirements.
Get a Quote
Fire Insurance for Your Condo
Your home is probably one of the biggest investments you'll make in your lifetime. Protecting yourself from the unexpected is a worthy endeavor. Purchasing fire insurance for your condo is especially important when your home is so closely connected to others' living spaces.
Having insurance that covers your personal belongings in addition to any improvements you've made to the unit helps protect you from financial loss from smoke damage or fire that spreads from a nearby unit.
The insurance policy on the building, held by the condominium company, typically covers just the common areas like the gym, outdoor spaces, elevators, meeting rooms and lobby. Unfortunately, it will not cover damage to the contents of your individual unit.
These uncovered items may include anything added after the original builder finished the unit. This means if a previous owner replaced the countertops or added built-in shelving units, those changes would not be covered by the building's shared policy.
Water Damage Coverage for Your Condo
When shopping for condo insurance, remember to include water damage coverage in your policy. This is even more important for condo owners, since your unit may be located above or below someone else's home. This puts your home and property at risk of damage from leaks and plumbing problems that originate in other units.
As the owner of the condo, you may be responsible for major repairs to your unit, even if the damage didn't originate in your home. In some condominium declarations, there are rules stating that if the property damage to other units or the common spaces originated in your unit, you could be financially responsible for some of the repair costs.
If you are responsible for the shared insurance policy deductible, having adequate personal insurance could save you from financial hardship. Deductibles for a shared condominium policy could reach tens of thousands of dollars.
What to Look for in Homeowner's Insurance and Condo Insurance
Some options for condominium insurance include personal liability, replacement cost, contents insurance, additional living expenses coverage, loss assessment, improvements and betterments protection, and full-coverage all-risk coverage.
The best place to start is with your homeowner's association or condominium company's insurance requirements. Review their guidelines carefully and use them to make sure that the policy you choose meets or exceeds the minimum requirements.
Also, be sure to review what the company's shared policy covers. You'll want to make sure that your insurance fills any gaps to protect you from financial hardship in the event that you need to file a claim. You don't want the full financial responsibility to fall on your shoulders.
If you have personal property stored in areas of your condominium building other than your unit, like a locker, storage space, or garage, you should disclose that information to your insurance broker. It's important to declare the location of all your valuable personal property to insure it properly.
No matter what types of condo insurance you choose, you need to carefully consider loss assessment coverage. Because you share common spaces with other condo owners, all condo owners share the financial responsibility of a special assessment by splitting the cost equally when there's damage to the buildings or grounds.
Why BST Is the Best Choice for a Condo Insurance Broker in Toronto
There are many factors that affect the cost of condo insurance, such as living in certain neighborhoods of the greater Toronto area, the value of your personal possessions, the amount of money you've spent on improvements to your home, past claims, and even the age of the building.
Getting a quote for homeowner's condominium insurance from multiple companies is easier when you use the services of our experienced brokers here at BST Insurance. We contact the best and most reliable insurance providers in Canada on your behalf to find the perfect mix of coverage and affordability to fit your unique situation.
Our brokers have a great deal of experience with condo companies and condominium homeowners' associations, so if you would like to better understand the insurance requirements and recommendations, our brokers are happy to offer assistance.
We are dedicated to helping you save money without sacrificing coverage and customer service. Our brokers are always looking for opportunities to save on your condo insurance premium, so you can relax and trust that we'll take good care of you.
To learn more about the process of getting condo insurance or to get the answers to your homeowner's insurance questions, contact us today!
FAQ's
Do I need insurance for my condo?
A condo is a considerable financial investment, and you should absolutely be insuring it. Furthermore, virtually every condo or homeowner's association will have very specific insurance requirements. You have to acquire an insurance policy for your condo that meets or exceeds those requirements. To protect your investment, you'll want the basics, like homeowner's insurance or condo insurance. You'll also want fire insurance and water damage insurance.
How do I choose condo insurance?
You should choose your condo insurance based on the level of exposure you wish to cover. Things to consider, include personal liability insurance, replacement costs, and contents insurance for your belongings. You also have to think about additional living expenses insurance, to cover costs associated with suddenly moving after an emergency. Take a look at your condo company's insurance requirements and ensure you're meeting them. Inspect their shared insurance policy as well. Your condo should have insurance to protect shared spaces, shared loss assessments, and the like.
Who pays for water damage in a condo?
That depends on the rules of your condominium declaration. In certain cases, every owner is liable for damages and repairs to their units, and damages to common spaces are shared. In other cases, though, every owner is responsible for repairing any damage that originated in their units. That means that a leaky pipe in your unit flooding three units below you and the shared lobby will run up quite the tab. Make sure your personal policy covers any exposure adequately.
Is condo insurance the same as homeowners insurance?
No. These two are different from each other, but they are similar in most of the coverage. The only difference is that for home insurance, the coverage includes both the inside and outside of the house, while in condo insurance, you only insure what's inside the unit.
What does a condo insurance policy cover?
There are a lot of things that condo insurance covers. Here is a list of the things that can be compensated by the insurance company if something terrible happens: personal or guest's medical bills, personal property like furniture, electronics, and appliances, and building property protection for built-in bookcases and fixtures.
What is not covered by condo insurance?
This depends on the type of insurance you acquired. If you got the condominium association insurance, then all the things inside your condo are not insured (personal belongings). If you got personal condo insurance, then there's likely nothing that is not included in the policy. But in the case of theft, only the major appliances are covered fridges, stoves, freezers, dishwashers, and laundry machines.
What type of coverage do I need if I rent out my condo?
If you rent out your condo, you'll need condo insurance, which offers similar protection from liability and reimbursements for personal property loss. If something happens to the building that a renter lives in, condo insurance policies take into consideration those shared walls, floors, and ceilings.
Are the contents of my storage locker covered by my condo insurance?
Depending on your coverage, your condominium or homeowners insurance can act as "storage unit insurance" but it may be limited and may not cover all the valuables you store off-premises.
What's the most common claim for condo insurance?
Most of the condominium insurance claims are due to water damage. Repairing water damage can come at a high price. Water can wreck carpeting, floors, walls, furniture, and electronics, as well as belongings and valuables.