Home Insurance Broker
Learn more about the available options
Let us find the perfect insurance package for your most valuable asset.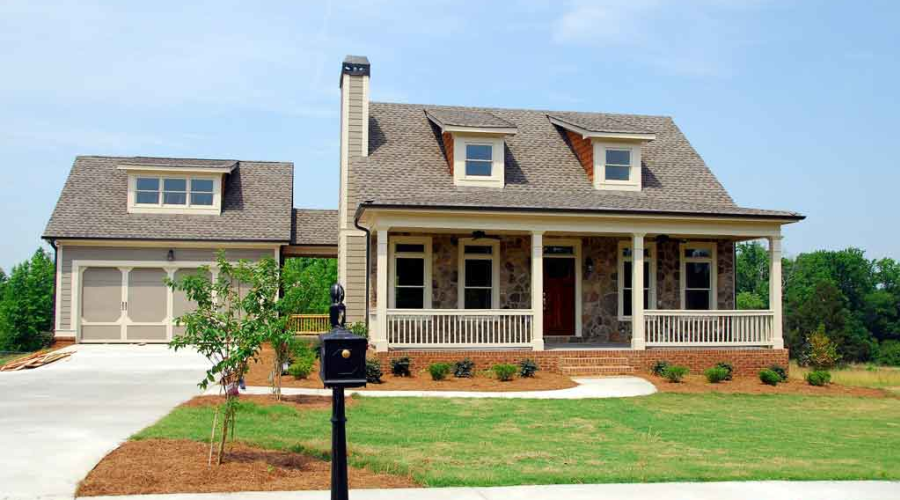 Home Insurance
Home Insurance Policy
What exactly do you need in a home insurance policy? Home insurance can be difficult to figure out, especially for new homeowners. Not only are there different types of policies, but there are varying types of coverage a policyholder may or may not need. Your unique circumstances dictate types of coverage to include in a policy. Since there are numerous types of insurance products, finding the ideal home insurance policy can be arduous at best.
Luckily, homeowners don't need to address this decision alone. To aid in understanding the options, we have put together a quick guide to home insurance policies.
The Need for Home Insurance
Let's begin at the beginning. According to NerdWallet, and many other sources, there are good reasons for having insurance on your home. First, your mortgage holder usually requires home insurance to protect the investment. Required or not, the need for a policy is compelling. Home insurance also provides a degree of protection against damages and loss due to situations such as fire, storms and other insured disasters, helping ease the financial burden.
Typical Coverage in a Standard Policy
A standard insurance policy for your home usually includes property and liability damage as a package deal. The coverage applies to damage sustained to the home, the contents within, and liability or legal claims resulting from any harm to others while on your property. The typical policy breakdown is as follows:
Home structure coverage that pays to repair or rebuild a home damaged or destroyed by a covered event.
Personal property coverage that pays to repair or replace the contents of the home, such as furniture and clothes if items are stolen, damaged or destroyed by a covered event.
Liability coverage that protects against costs of potential lawsuits should someone decide to litigate after suffering an injury or property damage while on your property.
A standard policy also covers living expenses incurred if you must live away from home due to damages caused by covered events.
These coverages, as a minimum, should be included in a home insurance policy.
Coverage Exclusions
Some things are not covered in a standard home insurance policy. Typical exclusions include loss and damages due to floods, earthquakes, landslides and certain other natural disasters. However, if flooding or earthquakes are a concern, some insurers offer these coverages as optional endorsements.
Levels of Coverage
You should also think about the levels of coverage for your home insurance. Should you suffer a loss to your home structure or personal belongings, the levels of coverage in the policy depend on the options you choose. Unless you have the right level of coverage, you may not be able to fully replace the structure or contents within. And that may be okay, since higher levels typically cost more.
Levels are set according to payouts in the event of a claim. The actual cash value level pays to replace the structure and personal property after first considering depreciation. At the replacement cost level, the policyholder is paid the cost of replacing personal property or rebuilding the structure without an assessed depreciation. A third level provides a guaranteed or extended replacement cost of rebuilding a structure. This level helps guard against increases in construction costs.
Make sure to include levels of coverage adequate for your needs.
Types of Policies
Whatever your home, from a traditional structure to a townhome, condo or mobile home, you will come across some type of insurance policy on offer. If the policy is not adequate as is, you may need upgrades. For example, if you have an older home, you may not be able to get full replacement costs for your home or belongings. If your home is a condo, your policy would cover structural parts of the home and your belongings. If you rent your home, your policy includes protection for the things you own, such as your personal belongings.
Special Needs and Extras
If you entertain often, have a home-based business or have high-end valuables such as jewelry or art, you may need coverage beyond what a standard policy provides.
Frequent entertaining means more visitors. The more visitors, the higher the liability. You may want to add higher liability limits to your policy.
Equipment used in your home-based business may not be covered in a home insurance policy. Additional coverage may be needed.
High value items like art, jewelry, antiques and collectables may need more coverage than what's provided in a standard policy. A special personal property endorsement may be needed.
What Insurance Won't Cover
Home ownership comes with certain responsibilities. You must maintain your home, including keeping up with repairs and routine maintenance. Home insurance policies do not provide protection against damage from mold, termites and deferred or lack of maintenance.
However, some disasters are not covered in a home insurance policy. The insurer will provide details on what is covered.
Speak with a licensed broker to Determine Home Insurance Needs
It's a good idea to start with a property risk assessment and an inventory of personal property. Then work with an insurance professional about your needs and concerns. A broker experienced in home insurance can work with you to determine what your needs and priorities are, and they will recommend a policy with the coverage you need.
Insurance is our business and we are here for you. The choices and decisions for home insurance don't have to be a burden. From professional service to explanation of terms, options and choices that meet your needs, we can walk you through it all. We have highly qualified home insurance broker professionals to assist you along the way.
Speak with a licensed broker and get a quote today!
FAQ's
Does my home's heating system matter to my insurance company?
Your home's heating system matters to your insurance company. Many different heating systems come with fire risks or risks of other damage. Insurance brokers estimate that around 5% of fire claims are the result of a heating system that malfunctions.
Do I need home insurance if my house is still under construction?
While standard house insurance doesn't cover your home that's still under construction, you can get specific insurance. For example, construction insurance or 'cover it all' insurance will cover your property for the entire building process.
Will renovations impact my home insurance?
Renovations can impact your insurance in several ways. Firstly, you may need to ensure that your existing policies cover the construction period. Secondly, renovations can either increase or decrease the premiums you pay. If the renovations increase your home value, you'll need to increase your policy value accordingly.
Is it cheaper to go through an insurance broker?
No. By not going through insurance brokers and purchasing an insurance policy directly from a company, you could get huge savings. Most of the time, insurance brokers are connected to many insurance companies, and what happens is that the broker may not be able to suggest the right policy for you. This means that the amount you shelled out is not maximized.
How do I choose an insurance broker?
When choosing an insurance broker, the first thing you do is to know your needs. This way, you will know what type of broker you will need and where you can find them. The next step is to do research on google and check the reviews. Narrow down your list by including brokers that have good reviews. Finally, schedule a consultation with them and determine which broker you will get.
What do insurance brokers charge?
The amount that brokers charge sometimes depends on your location and the type of insurance you need. Most of the time, the broker's overall profit will amount to 15% of the total of your premium. This is why you should always consider the broker's charges when purchasing a policy so that you will not get short of funds in the long run.