Tenants
Coverage for your belongings and more!
Affordable coverage to protect your contents when renting.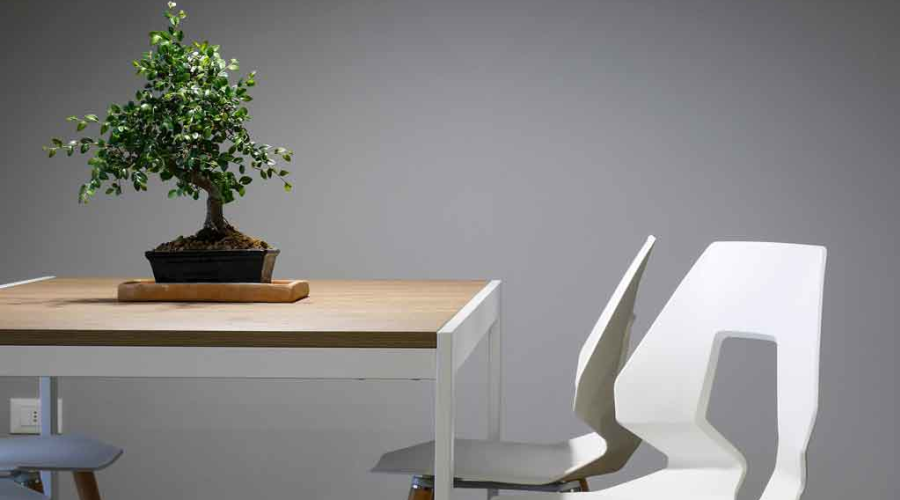 Rental Property Insurance
Having homeowner's property insurance in place for your rental property helps to protect you financially if a disaster occurs beyond your control. As the property building owner, you'll be covered if the property is damaged by storms, theft, vandalism or fire. Rental property insurance also may protect you from loss of income if the property is uninhabitable because of a covered event or loss.
How to Find the Best Homeowners Insurance for your Rental Property
Insurance companies see rental properties differently than owner-occupied properties. Even if you currently live on site, rent out only a portion of your home, or only rent when traveling, it's crucial to have home insurance for your rental property.
Depending on how often you rent out your property, your homeowner's insurance may consider this activity a small business. It's important to understand your policy, because the company may not cover any small business activity associated with your home. In this case, you'll need to add an endorsement to the policy or take out a business insurance policy.
Finding affordable full-coverage insurance for a rental property is essential to the stability of your financial future as a landlord, even if you only rent your home for short periods of time.
Here are some types of rental property insurance coverage you'll want to consider:
Insurance for your personal property
If you rent a home, apartment or condo even occasionally, consider the value of the appliances, fixtures and furniture. Insurance for a landlord's property may cover everything from window treatments to the washing machine. If a tenant spills red wine on your living room carpet, you may need to have the stain professionally treated or replace the floor covering. If they break the television, you'll want to replace it as soon as possible.
These are common problems that people who rent out their property experience. Shouldering the financial burden of these not-so-pleasant surprises can eat into your profit or even make renting your property an expensive endeavor.
When you explore options for insuring your home as a rental property, be sure to find out if the coverage includes insurance for the replacement value of your property or the depreciated value. The difference could determine whether you can afford to fix or replace the damaged item.
Building Coverage
Even a small fire can cause thousands of dollars in smoke damage, so as a landlord, you want to know that if there's an accident or disaster, you'll be able to repair the affected structure as soon as possible without worrying about your finances.
Renter's Insurance
If your tenant's personal property is damaged while they are renting from you, there may be confusion about who bears the responsibility for replacing or repairing those things. Some landlords require their renters to provide proof of renter's insurance. You may want to discuss how insurance companies handle this scenario with your broker.
Whether you require your renters to carry insurance on their personal property or not, it's important to clearly state your expectations regarding who will pay for the replacement of their things in the event of an accident or natural disaster.
Rental Income Insurance
If you depend on income from rental property, consider how you'd handle not having access to income from tenants if a covered event renders the home uninhabitable. Even a short period of time without rent can cause a great deal of financial strain.
Rental income insurance can help ease the burden by reimbursing you for lost rent while your property is undergoing necessary repairs related to a covered event.
How to get a quote for rental property insurance
Working with a full-service insurance brokerage company gives you access to many insurance companies. We'll gather your information, speak with you about the coverage you prefer, and shop for the best possible policy on your behalf. You'll have one point of contact, but still have all the advantages of choosing from the best insurance companies.
BST Insurance brokers have the experience and expertise you expect when shopping for rental property insurance. We'll put together a package tailored to your individual needs with coverage levels that put you at ease.
If you have a rental property insurance policy in force, make sure to have this information ready when you speak with a broker so that you can compare quotes with your current policy.
Why BST is the Right Choice as a Rental Property Insurance Broker
When you rent out a property with the goal of making money, you want an insurance brokerage that is on your side. Insuring your property, building and personal possessions against accidents, theft and natural disasters shouldn't be complicated or confusing.
Since BST insurance doesn't represent a specific insurance company, we are free to recommend the policy with the best mix of optimal coverage and lowest cost.
Our brokers are committed to exceeding our client's expectations by putting their interest first. If you'd like to find out more about the types of rental property insurance we offer and how a customized policy can help you rent your property with the least amount of risk, contact us today for a quote!
FAQ's
What does tenant insurance cover?
A tenant insurance policy is a group of coverages designed to help protect tenants living in an apartment or houses. A typical tenant insurance policy includes three types of coverage that helps protect you, your living arrangement and your belongings after a covered loss. The tenant insurance helps cover unexpected events otherwise known as the covered perils. It can be difficult to prevent certain situations such as break ins, theft or a visitor's injury, and this is where renters insurance comes in.
Is tenant insurance mandatory in Ontario?
Tenant insurance is not mandatory in Ontario. And even though it is not mandatory, it is highly recommended. Whether you stay in a lease house or an apartment building, having an insurance policy to protect yourself and your property is always a good idea. In some situations, the lease agreements can include a requirement for the tenants to own their own insurance policy. This stipulation, however, is put in the lease by the individual landlord and not mandated by the government.
How much tenant insurance do I need?
The amount of rental insurance you need will depend on how much you can afford, where you live, and how much it can cost you to replace your personal belongings if they got destroyed in case of a disaster. Therefore, the amount of renters insurance you'll need depends on your own personal circumstances. A landlord might need you to purchase a renters insurance but even if they don't, you are advised to have one.
What types of catastrophic events does tenant insurance cover?
Tenant insurance usually covers catastrophic events, like fire and other natural disasters. Tenant insurance covers damage caused by windstorms or hail, smoke, volcanic eruption, and the weight of ice or sleet. Rental property insurance also covers loss of income if the property is uninhabitable because of a covered event.
What's the difference between tenant insurance and homeowners insurance?
Homeowners insurance is used by the owner of the building. It usually covers the cost to replace the home and the personal property in the building like furniture, jewelry, and appliances. On the other hand, tenants insurance is taken by renters who don't own the property but want protection for their belongings in the building.
Does tenant insurance cover pest infestations?
Tenant insurance doesn't usually cover pest infestations, including bed bugs and rodents. This is because the insurance is designed to cover expenses for sudden, unexpected losses. If your apartment is infested with pests, standard renters insurance will not pay for medical expenses for bed bug bites, buying a new bed, or staying at a hotel while the apartment is exterminated.